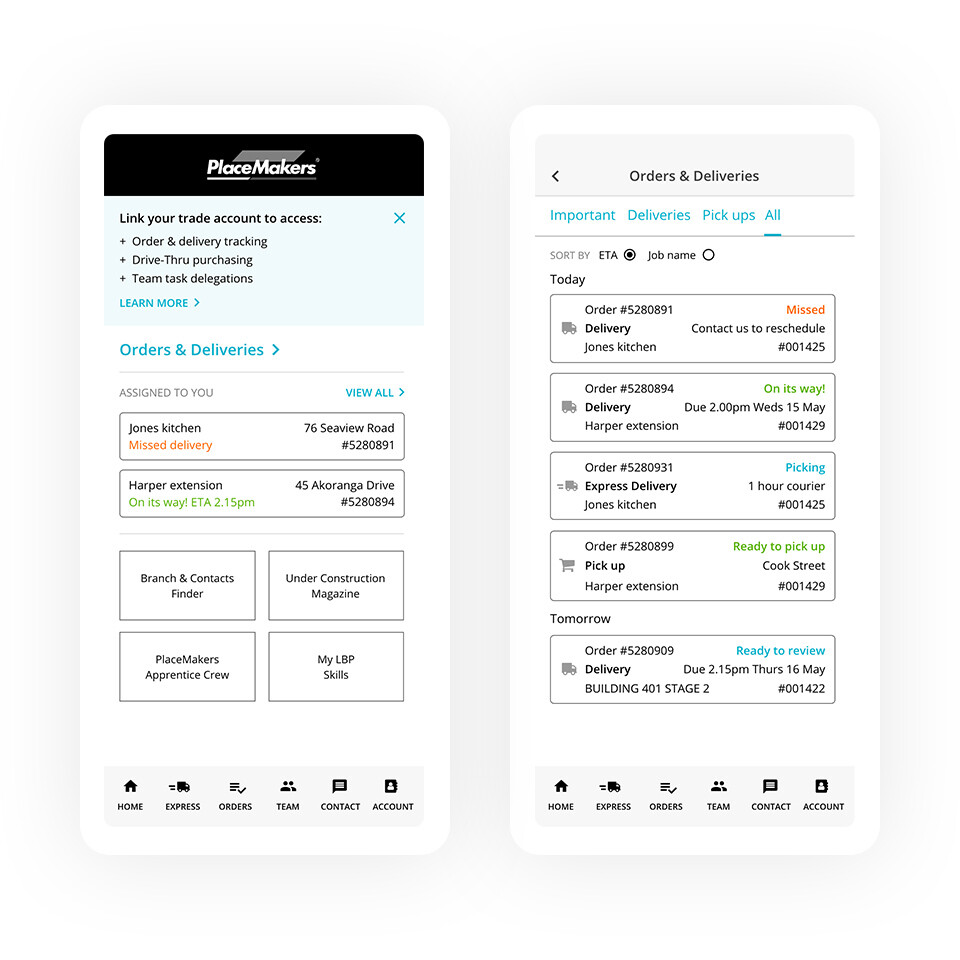 The prototype UI was as minimal as possible, with colour only to indicate order status and branding. I kept type and tappable elements at generous sizes because tradespeople favour smaller phones, and may use touchscreen friendly gloves.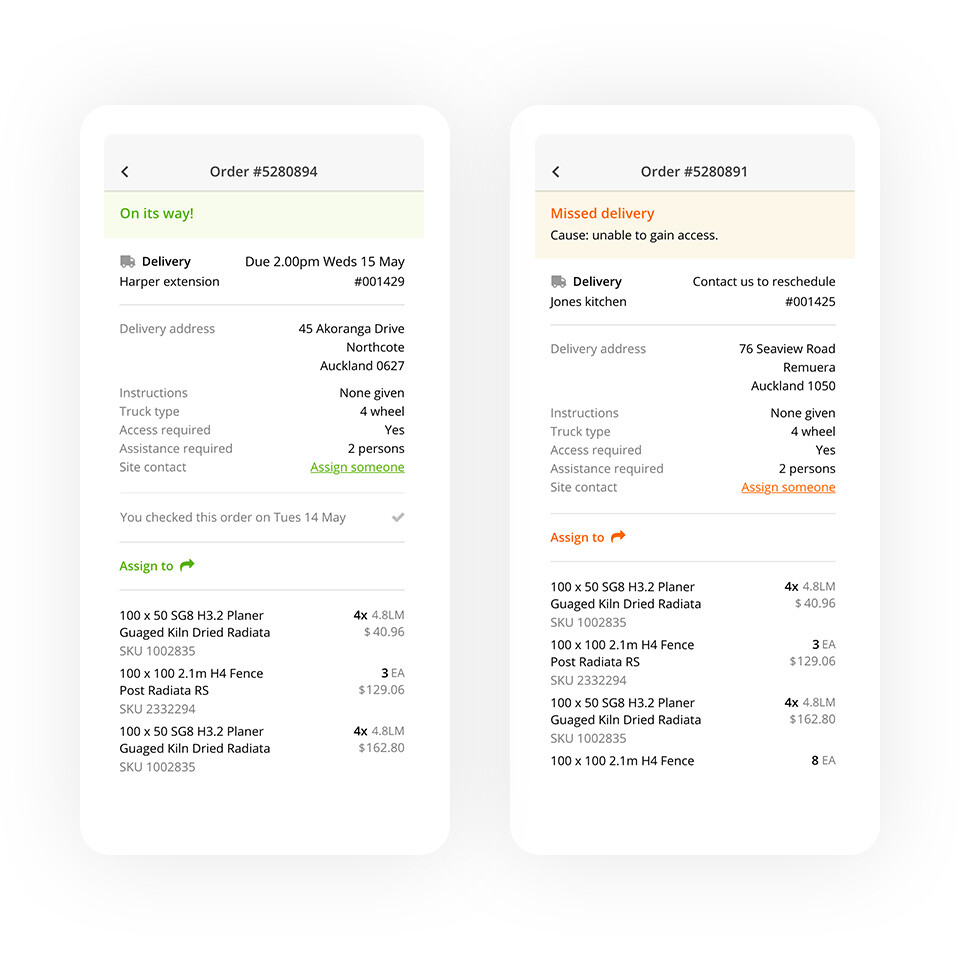 Trade ordering can be complicated at both ends, during quoting and approval, then delivery to hard to find or hard to access work sites. These stages are always going to be prone to human error, so the design included useful messaging features to mitigate it.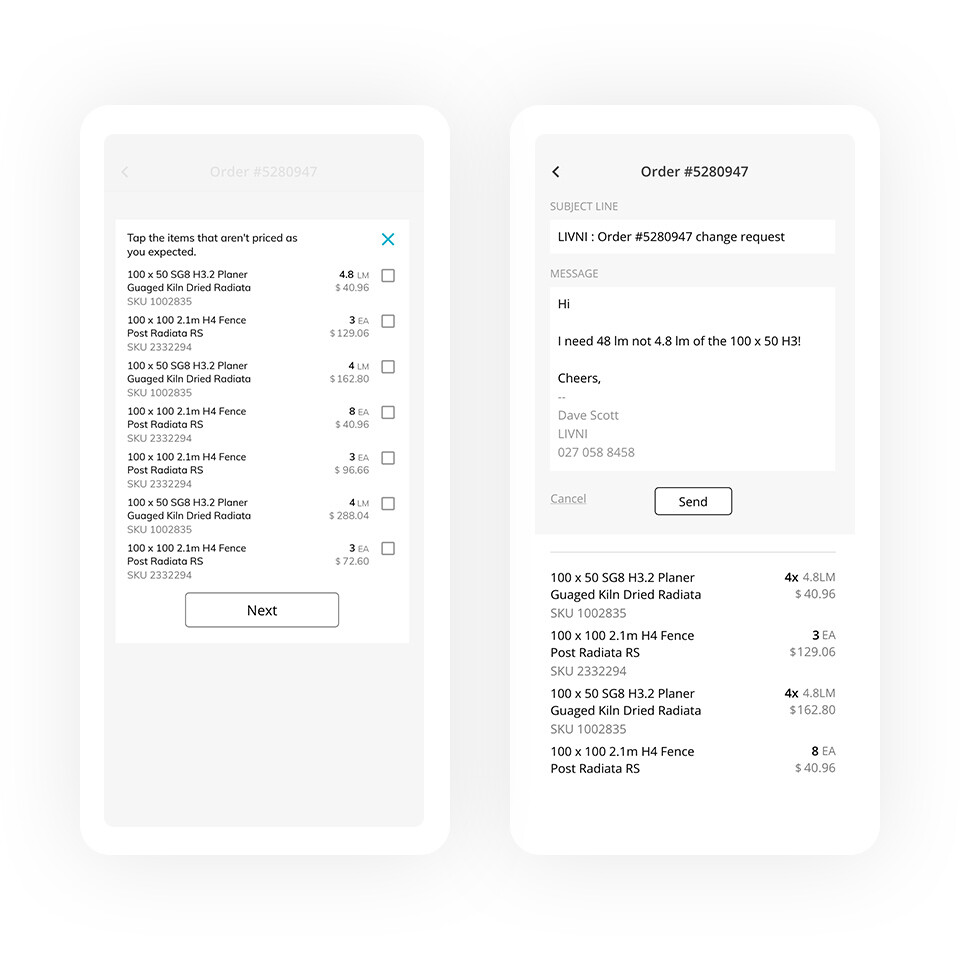 Quoting discrepancies are a fact of life that the app had to be able to handle. Basic but effective messaging features helped centralise and capture these communications, which were previously resolved verbally, if at all.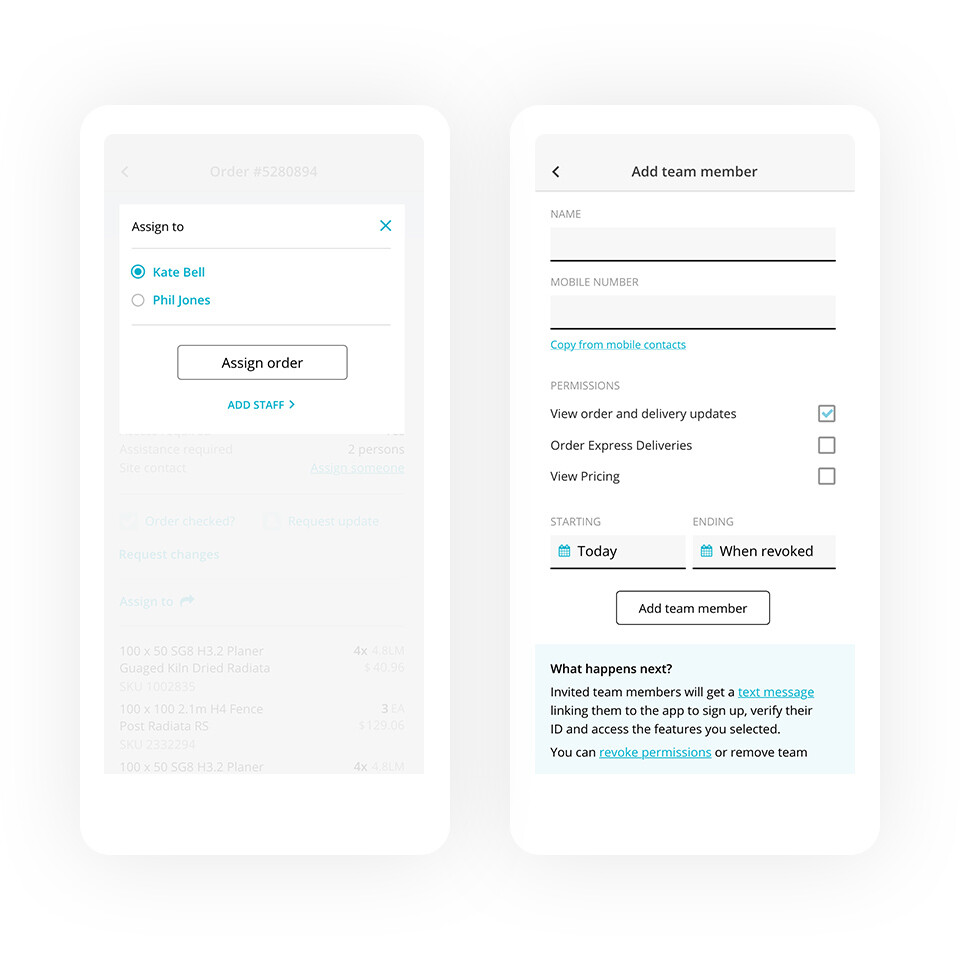 Orders could be assigned to team members at any stage. Given the requirements of larger accounts for subcontracted labour, team members might need to be added or managed as simply, rapidly and securely as possible.
The prototype passed multiple rounds of user-testing and was handed off for final visual design and development by an external supplier. The app went on to generate $1m in revenue within 60 days of release, and won four Best Awards in 2020, including three in various user experience categories.